MEET YOUR METAL BUILDING EXPERTS
Founded in 2003, R&B Metal Structures manufacture a wide range of premium quality metal structures that are supplied by some of the nations most respected suppliers in the industry. We are committed to invest in delivering an exceptional customer experience throughout every step of the process. Whether it's for residential, agricultural, or commercial, we will always strive to supply and deliver the right products and services to you in a way that accommodates all of your needs.
WE ARE GROWING!
With the help of our modern-manufacturing facilities, and a professionally-trained team, our business has been drastically growing. We have designed, built, and installed over 100,000 units through our dealers, located throughout the Southeast:
Alabama
Georgia
Florida
Kentucky
Mississippi
South Carolina
Tennessee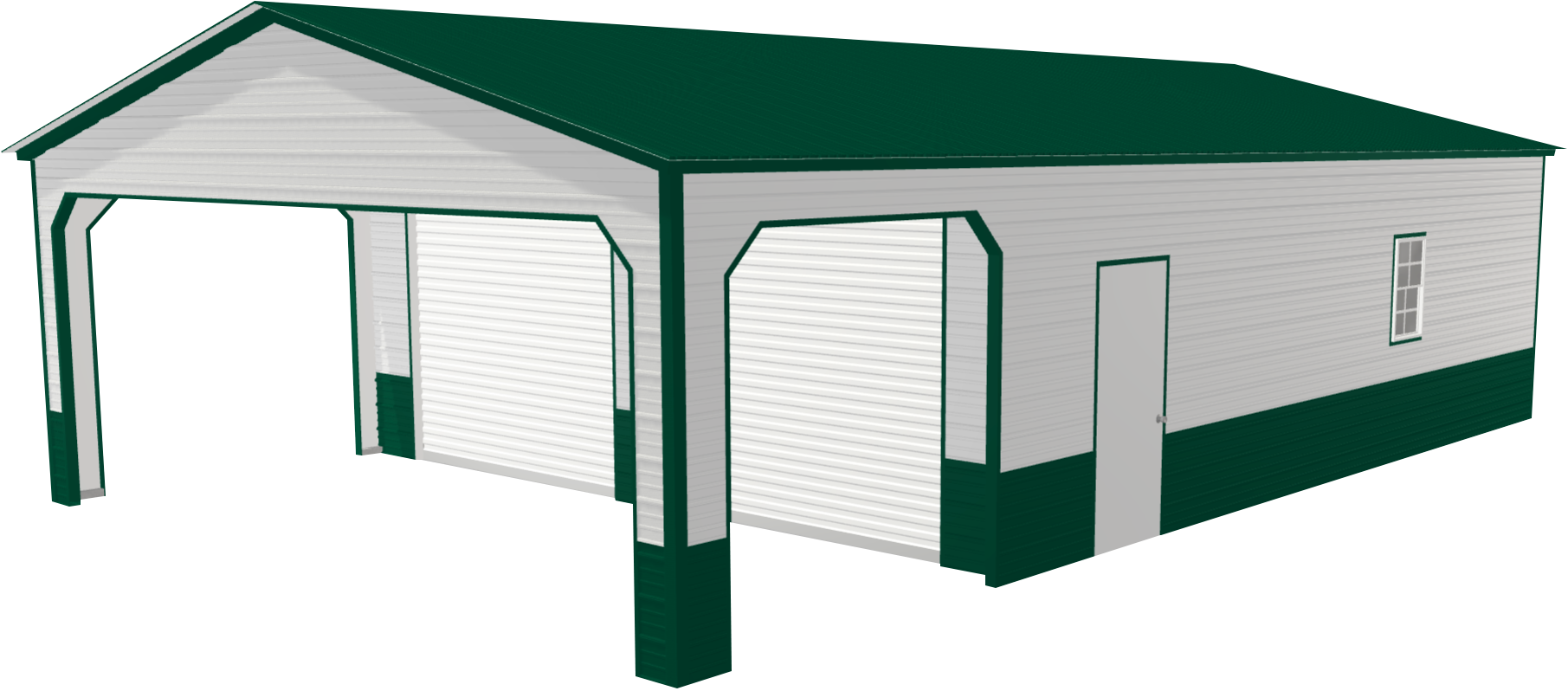 PREMIUM QUALITY AND INSTALL!
Our process makes it simple for you to own a renowned R&B structure – designed and built completely in-house. We work with installation crews local to our Dealers to provide our customers with expert installations, ensuring the quality of our product and our service is never compromised. Our skillfully crafted metal structures include:
Carports
Garages
Combo Garages
Combo Units
Enclosed Barns
Step Down Barns
Straight Roof Barns
Widespan
Single Slope
OUR SERVICES
In our Jackson, Georgia facility headquarters, we offer our customers complete service from start to finish. Centrally-located between Atlanta and Macon (on Interstate 75) and between Columbus and Augusta (on Interstates 85 and 20), we are able to coordinate with all of our dealers, of which we have over 400 throughout the Southeast, and provide expert service to all of our customers. Because of our strategic location, we are also able to service much of the Southeast and expect to expand across the country in the years to come.
CONTACT R&B METAL STRUCTURES FOR YOUR NEW METAL BUILDING
At R&B Metal Structures, we understand the importance and the necessity of metal structures, whether you're housing a fifth wheel, boat, or adding extra storage space onto your property. As a customer, you have expectations that when you spend your money on a product, you're going to receive the highest quality product available.
Our highly trained and experienced team is committed to ensure that you receive the quality and service we've built our business upon. If you're searching for the best metal structures company, look no further. R&B Metal Structures is the answer you've been seeking.
Contact us online or reach out via telephone at 770-775-2254 to learn more about how we can provide you with the metal structure to fit your needs. Our team is available to help you select the size, addons, and colors to completely customize your new metal structure so that it's exactly what you need and want.