BECOME A METAL BUILDING CONTRACTOR WITH US!
Are you ready to make a change or an upgrade in your construction career? Would you like to start your own business or add onto an existing business? We've got a great opportunity to help you achieve these goals!
At R&B Metal Structures, there are a variety of positions that keep our business moving forward. We have our Dealer program, our corporate positions, and we also have our metal building contractors. Our contractors are the face of our business, and many join our rapidly growing business to expand their own business and to learn what it takes to start a metal structure installation business.
Many of our contractors come to us from a construction background, and take care of our installations on the ground. Because we're growing and expanding, the job possibilities are continuously available.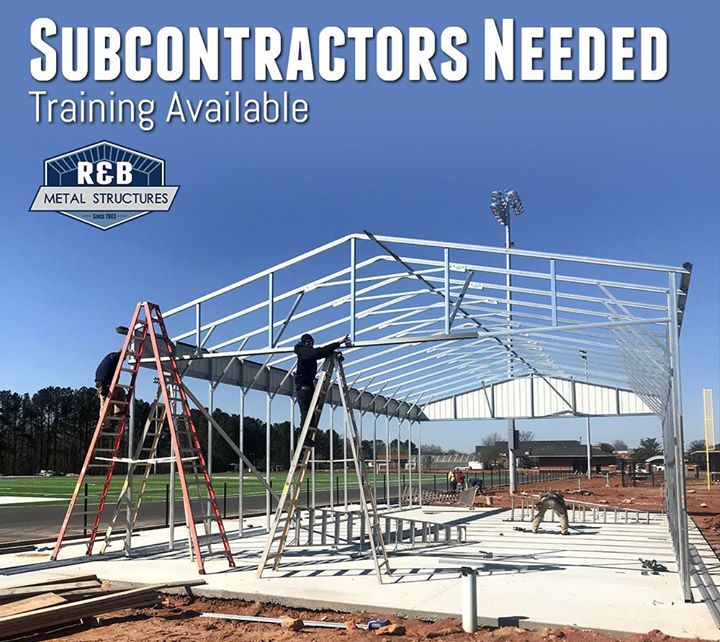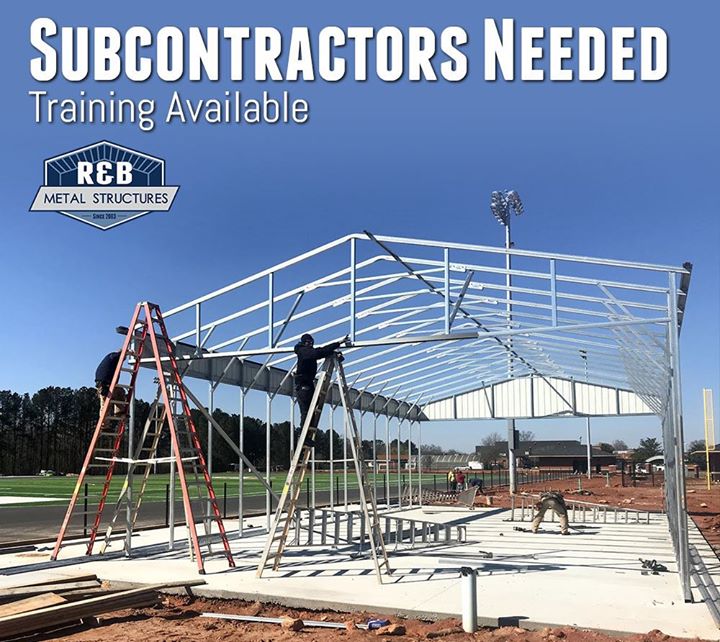 JOIN OUR GROWING COMPANY AS A CONTRACTOR
We provide on-the-job training to ensure that each contractor is knowledgeable about all of our metal buildings, ensuring the satisfaction of our customers. Our metal building contractors operate locally within each of our service areas throughout the Southeast. We have locations in 8 states: Alabama, Georgia, Florida, Kentucky, Mississippi, North Carolina, South Carolina and Tennessee. Daily travel is a requirement for this position, so reliable transportation is a must.
If this sounds like the opportunity you've been looking for, simply fill out the form below. A member of our team will be in touch with you shortly! We look forward to meeting with you!
CONTACT THE HIRING MANAGER